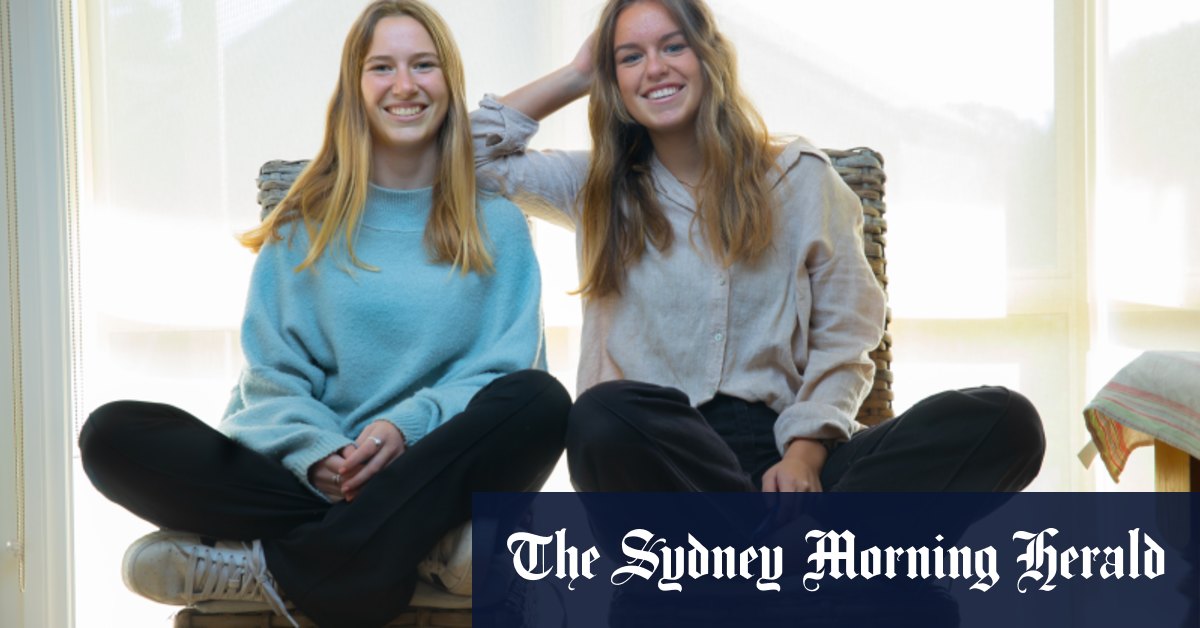 Melbourne teenagers launch One Summer, a refillable beauty line
The beauty industry has a waste problem, generating almost 12,000 tonnes annually in Australia. When teenage sisters Daisy and Matilda Johnson from Melbourne's Mornington Peninsula started their sustainable skincare brand, they wanted to avoid contributing to this problem. Her solution? refillable.
Launched last year, One Summer aims to reduce the amount of waste that ends up in landfills from non-recyclable beauty product packaging by offering refill packs for customers.
"Refillable products are the way of the future," says older sister Daisy, 16. "As a younger generation facing environmental issues, we wanted to create a brand that focuses on sustainability."
The skincare brand sells lower-priced, plain plastic refill packs that fit in the original packaging. Empty cartridges can either be recycled or returned in a postage-paid bag which the sisters clean, refill and reuse.
"We don't want anything going to landfill. It's used – but not dirty," says Daisy.
The vegan range includes cleansers, moisturizers, masks and scrubs with 100ml refills for each product starting at $30.
Danielle Chee, Head of Brands and Merchandising at Adore Beauty, has seen demand for refillable beauty products since the online retailer began offering them primarily in the fragrance category in 2013. By 2017, refillable products had expanded into all of its categories and today the site sells approximately 100 refillable products across skincare, body, makeup and fragrance, including pop star Rihanna's Fenty Skin and supermodel Miranda Kerr's Kora Organics.
Around 700 to 1000 customers buy refillable products from Adore's website every month, and this number is expected to increase as more brands look to add refillable products to their range.
"[Our customers are] They see it as an eco-friendly way to support their everyday lives with the products and formulas they already know and love," says Chee.